VIETNAM AQUAVENTURE 2023: FOSTERING WATER INNOVATION
19/09/2023
Date: 8:00 – 16:30, Day 1 and Day 2 – 11

th

and 12

th

Oct 2023

Venue: Hall B, SECC, E21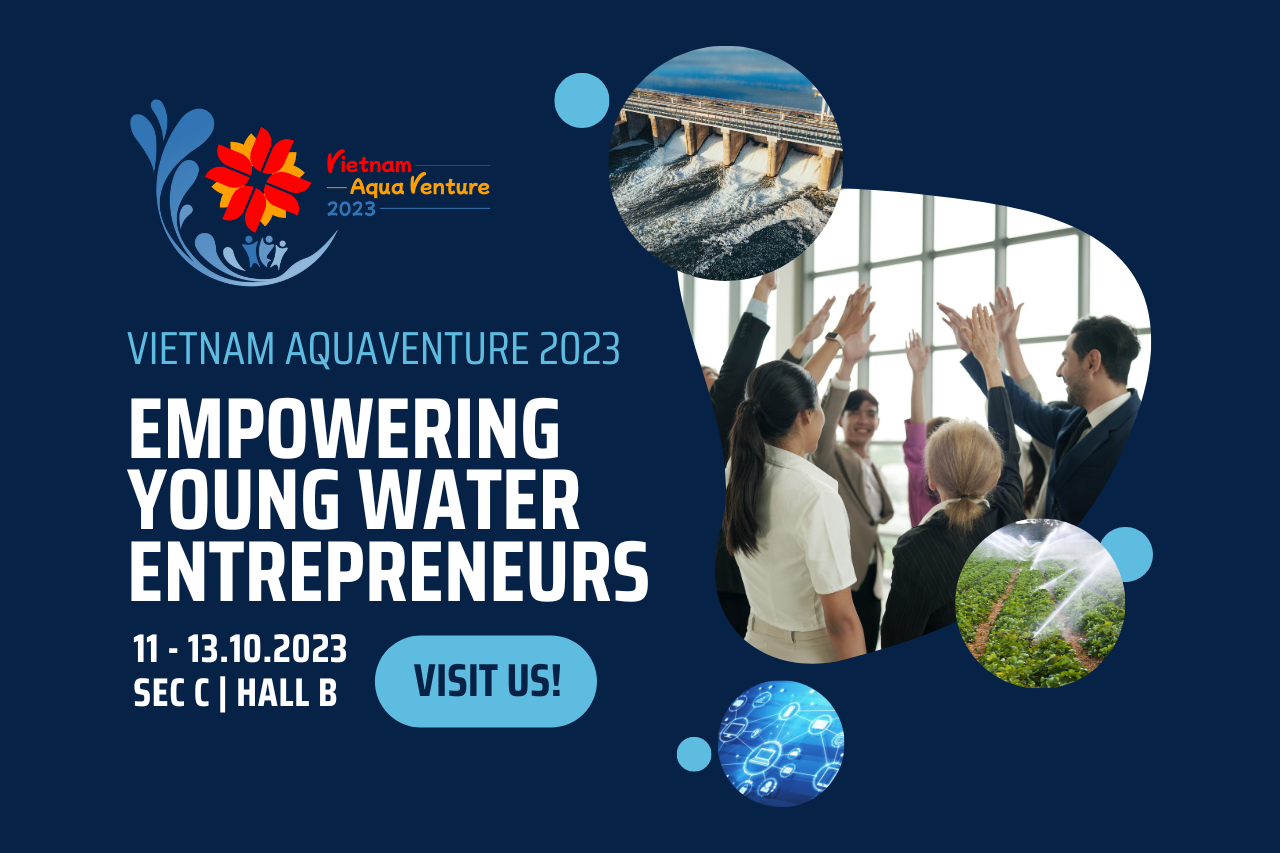 As Vietnam rapidly emerges as one of the world's fastest-growing economies, its agriculture and industrial sectors are flourishing. However, these sectors' immense water needs pose a significant challenge. To tackle this issue, The Water Agency, with support from the Dutch government, proudly presents Vietnam AquaVenture 2023—a competition designed to encourage young entrepreneurs to pioneer innovative water technology solutions.
Empowering Young Water Entrepreneurs
Vietnam AquaVenture 2023 offers an intensive entrepreneurship bootcamp guided by experienced Vietnamese and Dutch organizations as mentors, equipping participants with the skills to address pressing water challenges. This year, the program centers on two themes: "Water for Agriculture" and "Water for Industry," aiming to inspire creative business ideas for sustainable sector development. From August, the program has a lineup of key activities that offer participants a comprehensive learning and networking experience: Online Expert Sessions, Mentoring Sessions, Market Survey Trip, and the Investor Pitch on the Vietwater 2023 floor.
Exploring the Future of Water Technology
As the final stage of the program, Vietnam AquaVenture participants will showcase their innovative ideas at Vietwater 2023. We invite you to explore the dynamic ideas presented by these ambitious entrepreneurs and gain invaluable insights into the future of water technology. Join us at our showcasing area during Vietwater 2023 and be part of the transformation.
To learn more about the program and stay updated on the latest developments, visit our website: https://www.asiaclimatelab.com/project/vav2023/