Bringing clean water to the "Thirsty area" in Quang Binh
16/08/2022
On June 24, Quang Chau Clean Water Factory was officially inaugurated and put into operation with the aim of providing clean and safe water according to national standards to more than 90,000 people in the "thirsty areas" of Quang Binh province.
Located in the northern region of Quang Binh province, bordering the sea on one side with a coastline of more than 35km, Quang Trach district and Ba Don town are subject to many impacts of groundwater resources contaminated with alum, salt when the tide invades, greatly affecting the freshwater source for people's daily life. Along with that, the existing clean water plants as well as the water supply infrastructure are still facing many difficulties and have not been focused on investment and improvement. The people here have been troubled and troubled, and in recent years, they have added a burden and worry about clean water for daily life.
After more than 10 months of active construction, on June 24, 2022, DNP Water Industry Investment JSC (DNP Water) held the inauguration ceremony and officially put into operation The Quang Chau Clean Water Factory. This is one of the key projects of Quang Binh province with a total investment of more than 193 billion VND, bringing clean and safe water according to national standards to more than 90,000 people in the "thirsty areas" of the district. Quang Trach and Ba Don town.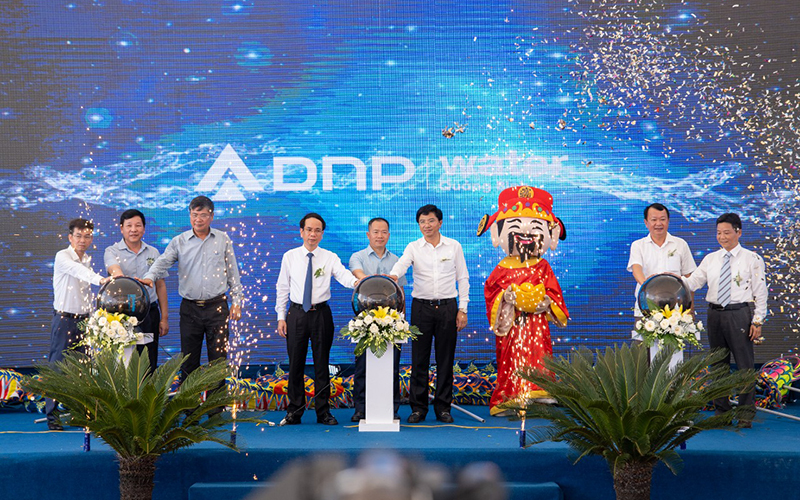 The project officially started construction at a time when the Covid-19 pandemic was at its peak, but DNP Water will focus on maximizing human resources to complete the project despite difficult obstacles. Up to now, the project has started the handover progress and was officially put into operation on June 24, 2022, providing clean water up to national standards, sufficient supply and safe for people.
According to information from DNP Water, Quang Chau Clean Water Factory is located in Quang Chau Commune, Quang Trach District, Quang Binh Province with a total land area of ​​19,819.78m2. In which: the area of ​​​​collecting works, the raw water pumping station has an area of ​​2,213.70m2; the treatment plant area has an area of ​​13,618.22m2; the external transportation system has a total area of ​​3,987.87m2. The factory has a design capacity of 15,000m3/day, capacity expansion up to 30,000m3 with a 50-year exploitation period and can be extended later.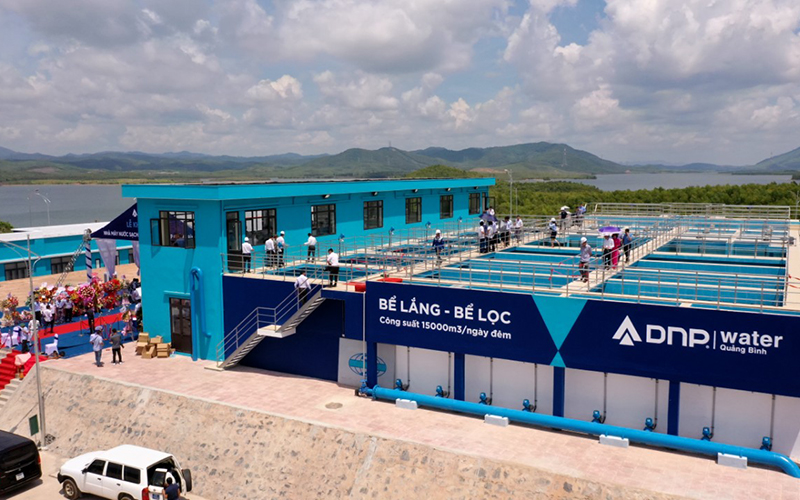 Phan Manh Hung – Vice Chairman of Quang Binh Provincial People's Committee said:
 "This is one of the largest-scale clean water supply projects in the province to date. At the present point with modern and advanced technology, when put into operation, it will create conditions for people in Quang Trach district, Ba Don town to access clean, safe water for health, and improve the quality of their lives. living. Thereby, making a practical contribution to the good implementation of the objectives of the National Strategy on clean water supply and rural environmental sanitation; building model new rural districts and communes".
Source: Nhan Dan newspaper